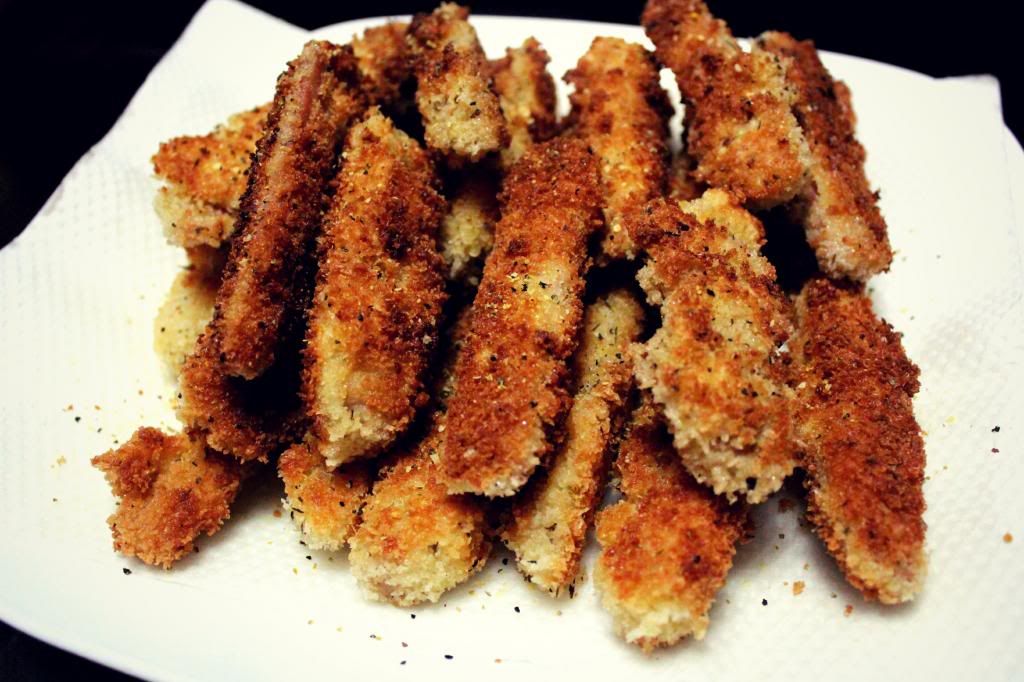 This morning, I woke up with a lack in population. The parents left the premises without my notice, so I was left wandering aimlessly around this house — thinking for some reason — that they were somewhere lurking around to scare the life out of me. But, as soon as I checked the garage — the car was gone, and so, they really left me.
It was my pure intent to cook some food for them. It's been forever since, and school had costed me the time. Not that I'm complaining, but I really miss doing these things. After a phone call from my Dad telling me that they were out Christmas shopping (and knowing how long the mother would take), I just cooked the food nevertheless.
Today's dish, is breaded pork with a zesty lemon kick. It's packed with my own combo of seasonings, and an emphasised lemon tang. Since I cooked quite a batch of it, and the deep fryer is an intimidating-looking thing, it took about two and half hours to cook (including preparation). Though the parents are not even close to present, I made sure the leftovers would still have the same feeling it had when it was freshly cooked.
Also, I bought more glassware and a glue gun not too long ago. I'll be crafting soon!